As suppliers of outdoor-adventure gear and as outdoor enthusiasts ourselves, we understand the importance of being well-equipped for every adventure. Whether scaling a mountain, navigating dense forests, or simply camping under the stars, having the right tools can make your experiences a whole lot better. That's where our ultimate multi-tools come into play – your key to unlocking a world of adventure and possibilities.

Versatility: Picture this: you're deep in the heart of the wilderness and suddenly face various challenges. A stubborn screw, a tangled rope, a bottle that won't open... What do you do? Our multi-tools are the answer. These compact marvels are overloaded with essential functions, all in a single device. From cutting through tough materials to sawing branches, from tightening screws to opening cans, our multi-tools offer a versatile solution to a wide range of outdoor predicaments. With their innovative design, you can confidently tackle whatever obstacles nature throws at you. 

Craftsmanship: When it comes to outdoor gear, durability is important. Our ultimate multi-tools are crafted carefully using high-quality materials, ensuring they can withstand even the toughest conditions. Rain, shine, wind or storm, these tools are built to last, giving you the reliability you need in the great outdoors. Each component is thoughtfully designed to ensure seamless functionality, making them a dependable companion on your adventures, time and time again.

Portability: Long gone are the days of lugging around heavy toolboxes on your outdoor expeditions. Our multi-tools redefine convenience with their compact size and lightweight design. Slip them into your pocket, attach them to your belt, or pack them away in your backpack, their portability ensures that you're always prepared for the unexpected. Whether you're embarking on a day hike, a weekend camping trip, or a month-long adventure, our multi-tools are the ultimate space-saving solution that won't weigh you down.

Tested and Trusted: You wouldn't embark on a new adventure without a map, and you shouldn't head out without the right tools either. Our ultimate multi-tools have been tested by outdoor experts who understand the demands of various terrains and conditions. Their stamp of approval assures you that our tools meet the highest performance and reliability standards. With these multi-tools by your side, you can confidently navigate the wild, knowing you're armed with gear that you can rely on.

With Boys Toys by your side, you can embrace the spirit of exploration and step into a world of limitless adventure. Whether you're a seasoned outdoor enthusiast or just beginning to dip your toes into nature's wonders, our wide range of outdoor adventure gadgets and gear are your ticket to conquering new adventures. 

Shop now and embark on your next journey fully prepared with the ultimate multi-tools. Your next great adventure awaits – seize the opportunity and make it truly unforgettable!
Take a look at some of our cool multi-tools!
Victorinox Farmer Alox Red 93mm
Victorinox Ranger Grip 57 Hunter Red/Black One Hand Lock Blade 130mm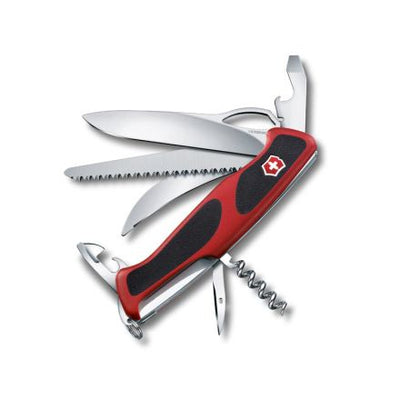 Victorinox Hiker Walnut Wood 91mm - Blister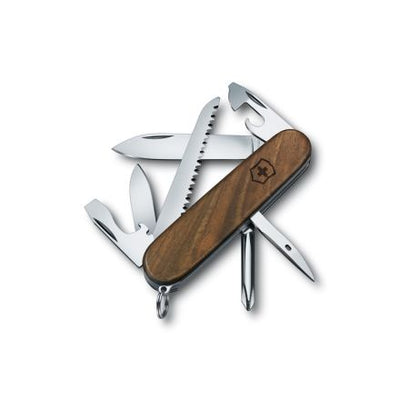 Victorinox Climber Transparent Blue 91mm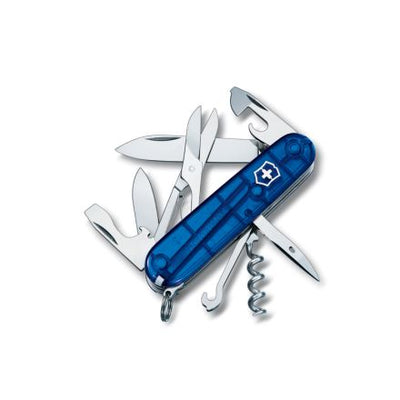 Victorinox Huntsman Camouflage 91mm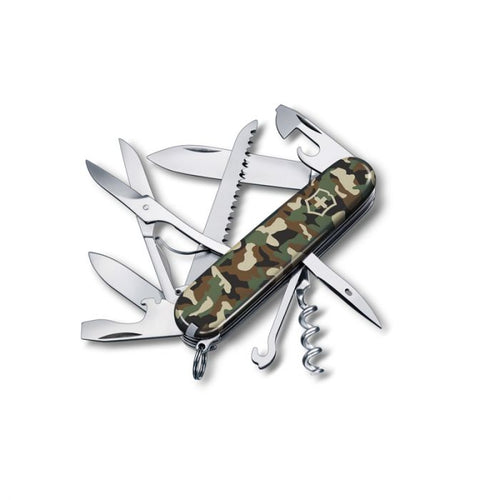 Victorinox Swiss Soldier's Knife 08 Green/Black 111mm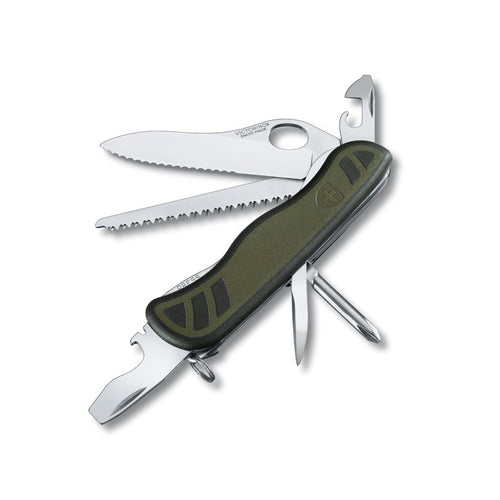 Victorinox Spartan Red 91mm-Blister